Meet our attorneys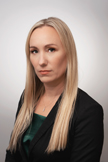 Attorney Klug is admitted in New Hampshire and Massachusetts. She opened Klug Law Offices, PLLC in January of 2012, after several years of working as lead paralegal and then associate attorney. She has been the owner and lead attorney for over 10 years, honing her skills, helping hundreds of clients through some of the most difficult days they will ever face. Her experiences working closely with clients from the initial meeting through settlement attempts, interim hearings, and altercations all the way to and successfully through difficult and complicated multi-day final hearings make her a perfect fit for any type of case.
As the lead attorney, Attorney Klug also works with the Klug Law team to ensure that each client is given the attention and expertise that best fits his or her needs.
Through undergraduate and Law School, Attorney Klug worked as the lead paralegal for three attorneys that had a general practice, mortgage company, real-estate office and title company and then for one of New Hampshire's most notable personal injury attorneys. This gives her a special advantage over attorneys that have never worked through every aspect of many different case types. Attorney Klug has worked a case from start to finish at every level of this field. This has allowed her to foster relationships with clerks, paralegals, and other attorneys that many other attorneys do not have.
Attorney Klug has been recognized by many notable organizations for her actions on behalf of her clients and at the recommendation of her client's and peers. This does not compare, however, to the recommendations and testimonials that can be found throughout the internet from past clients talking about the ease they experienced communicating with Attorney Klug combined with the professional and aggressive nature of her representation. Many clients have expressed a certain comfort that comes with knowing that she is on your side.
Attorney Klug is a wife and mother of two which gives her a personal look into many issues that her clients are going through. She grew up in Manchester and she and her family are active members of the community in which you and your family live. You will see Klug Law supporting several youth teams, including softball, soccer, baseball, and cheer. You and your family are important to Klug Law during your case and in the community.
Attorney Klug received her undergraduate degree from Southern New Hampshire University before attending Massachusetts School of Law at Andover and passing both the New Hampshire and Massachusetts bar..
Attorney Stephanie M. Walker is a life long New Hampshire resident. She grew up in Bedford and attended Saint Anselm College in Manchester prior to entering Law School. Attorney Walker went on to earn her Juris Doctorate degree at New England Law | Boston and she was admitted to the New Hampshire Bar Association the following November.
Attorney Walker began her career working as an associate attorney at a small estate planning firm, until she decided to open her own firm where she focused on divorce, family law, and estate & trust planning. During this time, Attorney Achsa Klug became her mentor. Attorney Klug and Attorney Walker have now joined forces with Attorney Walker taking the position of "Of Counsel" at Klug Law Offices, PLLC.
This joinder means more options for you with regard to schedules, consultations, representation and managing the cost of your case.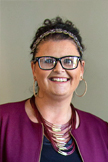 Attorney Landry Lynch covers cases in New Hampshire and Northern Massachusetts. She began her legal career in 1999 at Minasian & Minasian, Attorneys at Law in Lawrence, Massachusetts. Since that time, she has provided exceptional legal services in a vast array of legal fields, including probate & family law, bankruptcy law, civil litigation, estate planning, real estate, evictions and landlord/tenant law, and personal injury law.
During the last 10 plus years she has honed her skills focusing primarily mainly on the fields of Family Law, Trust and Estate Planning and Bankruptcy Law. She continues to focus her practice primarily in the areas of family law, including prenuptial agreements, adoptions, divorce, and post-divorce matters involving custody, child support, parenting time, alimony, and modification of existing orders/judgments. She also handles wills, trusts, and estate planning, including probate matters. She is also knowledgeable and able to provide legal advice in Chapter 7 Bankruptcy Law.
She is licensed to practice law in both New Hampshire and Massachusetts. She is willing to travel to most areas in both states, if it is the right fit for her client, but is consistently in the Southern New Hampshire and Northern Massachusetts areas. Attorney Landry Lynch is uniquely qualified to help you work through even the most complex financial issues in a divorce, estate, or bankruptcy matter. She combines her compassion as an Attorney with vigorous advocacy to best meet her client's legal needs.
Born in Massachusetts, she has made her home in New Hampshire since 2000 with her husband and three children. During her downtime, She enjoys reading, skiing, camping, the outdoors, and most importantly, being with family and friends.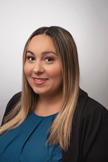 Deedra Gobis has been Attorney Klug's legal assistant and office manager for over six years. She is motivated and focused on helping our clients make it through this difficult time. She has developed the skills to know what our clients need before they can even think to ask. Deedra has worked with Attorney Klug for more than half of the 10 years since Klug Law opened and they are a team. This allows your messages and concerns to be addressed seamlessly.
Deedra is a mother of two, giving her the ability to relate to our clients when they are expressing concerns for their children throughout the legal process.
Private Practice
Free Consultations; learn your rights and options for free!

Phone and Personal Consultation options available.

Meetings in Hooksett or Manchester Available.
Read more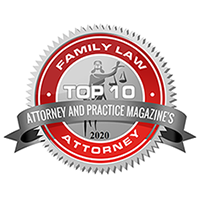 Klug Law Offices, PLLC
Aggressive and Attentive Legal Services
37 Bay Street
Manchester, NH 03104
(603) 606-2078